Company Profile
Our company started business in a small business in the Akhisar district of Manisa in 1985 under the name of ÜNPLAST. Starting its journey with the production of polyester water tanks, by keeping pace with the changing conditions of the time and adding plastic production in 2002; It has become a company operating in 10000 m2 closed and 15000 m2 open area. Our company, which continues as Ünsal Kompozit, continues its activities without sacrificing quality, with the idea of quality being renewable and sustainable, from the first day of its establishment to the present day. In line with this principle, it pays attention to production, storage, product development and marketing stages. Our company, which constantly renews its product range and follows technological developments, has become one of the few companies of our country in a short time by continuing its work with its expert staff. It has become a sought-after brand in domestic markets with its quality, diversity and opportunities. Knowing that packaging is as important as food safety for a healthy life, we fulfill our duty in food safety. For this purpose, storage tanks from 100 liters to 30.000 liters, storage silos, oxidation units, high performance olive oxidation tanks, tanks according to national standards, tank silo, machinery, water tanks, confit tanks, brine for food, agriculture and livestock industries Warehouses, wine storage tanks, playgroups, etc. products are produced for the necessary components for the construction and machinery industries. In addition to the daily plastic raw material consumption being 5000 kg; It has a high capacity to produce hygienic products suitable for food contact, UV additive, chemical resistant. There are two Model Rooms, Laboratory, Molding Room and oven units within the company. In addition, our products, which are subject to continuous quality control at every stage of their production, have material production and registration certificates in contact with food and their quality has been approved by the Ministry of Agriculture.
Product Image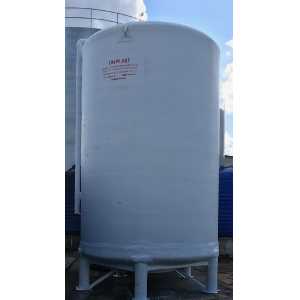 CTP POLYESTER WATER TANKS
In order for the water to be stored in healthy conditions and not to change its taste and smell for a long time, the tank to be stored must comply with the health conditions and international quality standards. In addition, the raw material used in the construction of the water tank must meet these conditions. As ÜnPlast, we manufacture our water tank models that shape the sector, from either polyethylene or polyester materials, with high quality standards, in our own workshops and ship them all over Turkey. Apart from domestic use, water tanks are a necessity in industrial industry, factories, hotels, hospitals, schools, in short, everywhere there is life and life, and they are preferred in this sense. No matter how big a tank you need, we have polyester water tank production in special sizes for your needs. Features of water tanks made of polyester material; Polyester water tank does not change the taste and smell of water. Long-term water storage can be provided in the polyester tank Polyester water tanks are solid and strong products. Resistant to impacts from external factors Our water tank models are environmentally friendly and recyclable. Stainless and easy to clean The duration of algae on the bottom is maximum, but periodic tank cleaning is recommended for health. Polyester water tank is a Monoblock product, there is never any leakage or water loss. There are no additional resources and links.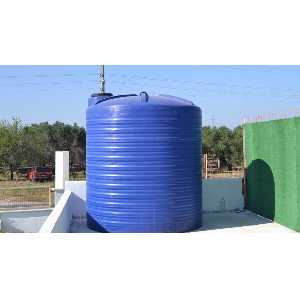 Oil tanks
As ÜN PLAST, the leading organization of the oil tank sector, we produce our 10-ton oil tank (10000 lt) models with our own brand, completely in our own workshops, with great care and high quality. Recyclable and healthy raw materials are used in all our oil tanks or oil tank or oil barrel models that we produce. Our oil tanks, produced with UV resistant and environmentally friendly raw materials, offer health and hygiene to the user. In addition, our productions are made with raw materials that minimize the damage caused by the sun's rays to the plastic and protect the stored oil for a long time. All our oil tanks / oil tanks are resistant to impacts for a long time. All of our oil tanks, or oil tanks, are the most preferred tanks in the industry with the experience and quality of ÜN PLAST. Among the features that make us the most preferred brand of the Tank / Tank sector, we can count the use of healthy raw materials as well as the quality workmanship we apply during the production phase and the smooth and shiny appearance that emerges at the end of the production. All ÜNPLAST Oil tanks have a smooth surface and are durable for a long time. It never fades in color. It appeals to the eye in the area of ​​use. They never have an appearance that will cause visual pollution.
HS Code(s) this company imports
| # | HS Code | HS Code Description |
| --- | --- | --- |
| 1 | 070992 | Olives, Fresh Or Chilled |
| 2 | 071120 | Olives, Provisionally Preserved, But Unsuitable In That State For Immediate Consumption |
| 3 | 200570 | Olives, Prepared Or Preserved Otherwise Than By Vinegar Or Acetic Acid, Not Frozen |